Warriors Pilgrimage Project News
Audrey Wong  and I has been working on a playable art project and almost wrapping up this project ,
Here is the Artstation galley for the project:
https://www.artstation.com/artist/arifcreations/albums/40938
80.lvl has published the first article about the making of this project check it out here http://80.lv/articles/arif-pribadi-on-building-massive-worlds-with-ue4/  there is alot of information for this project, especially on how it made.
this is Warrior's Pilgrimage final gameart article
PDF link  https://lnkd.in/d8UYrvn   Powerpoint version ( longer download but it has animated gif )  https://lnkd.in/dX4XBJd

youtube channel  for latest update :
https://www.youtube.com/channel/UCglDo6KP-IzIerz-GwmMoSA
follow our progress progress on :
http://www.3dhit.co.uk/?showtopic=27492
or just the latest one
http://polycount.com/discussion/167786/warriors-pilgrimage-project
and as promised
download link to play the game ( windows 64bit )
https://drive.google.com/uc?id=0B3VqhGtBQamXUlMzUXpfRUNnbHM&export=download
or
some videos and images :
gameplay during exhibition ( see the download link above )  :
*latest shot, please click the polycount link to check more images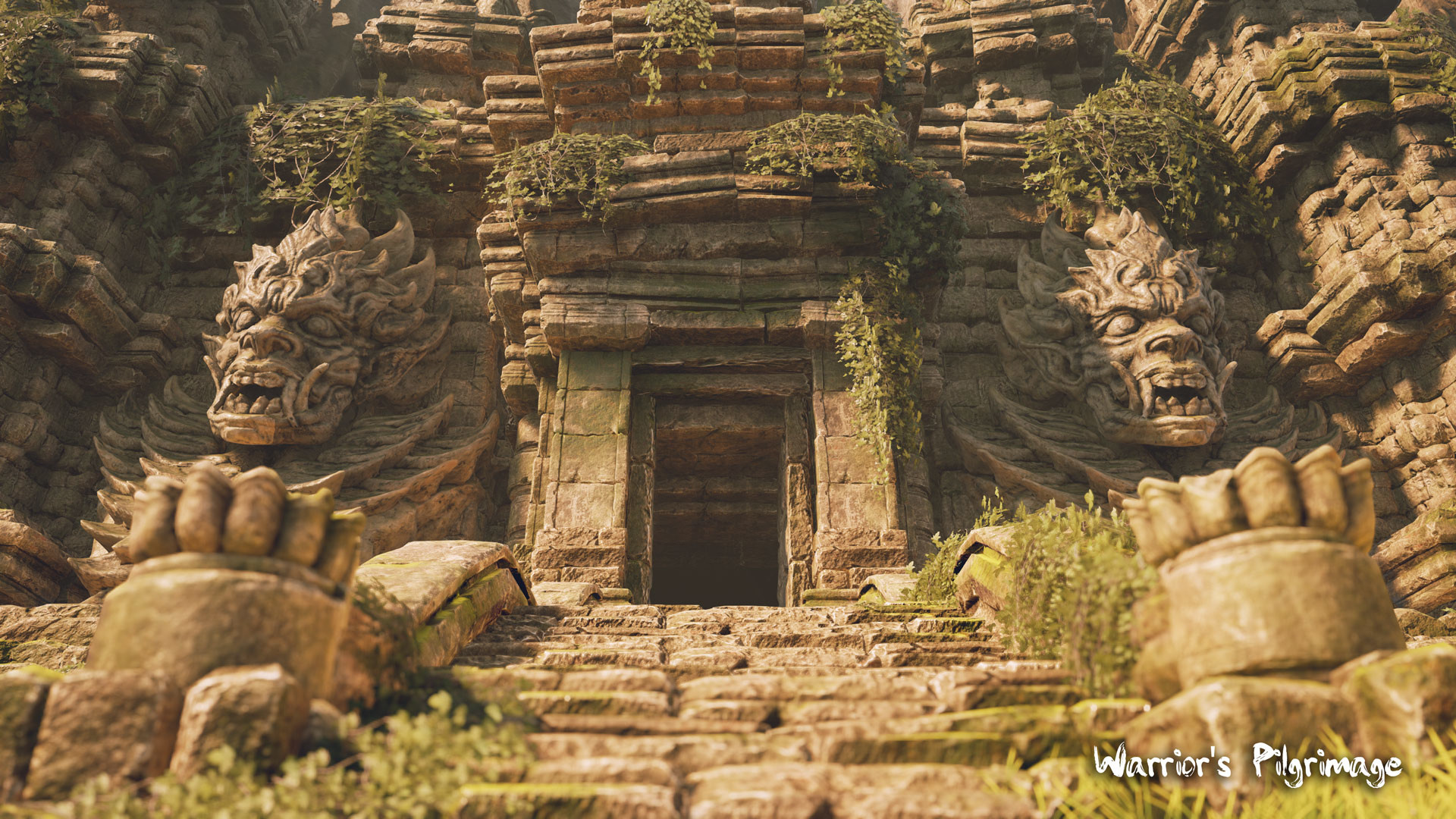 we will have our #gameart showcase exhibition in UK Hatfield, attend or watch online live:) http://uhanimation.co.uk/
This is the final look of the Character I did, so much things to learn from this, not just creating model, but to make sure he is completely playable with the animation in game. not super detailed model or still image poster material, and I did lots of mistakes during process, but it was really fun experience, took a lot of note and documentation.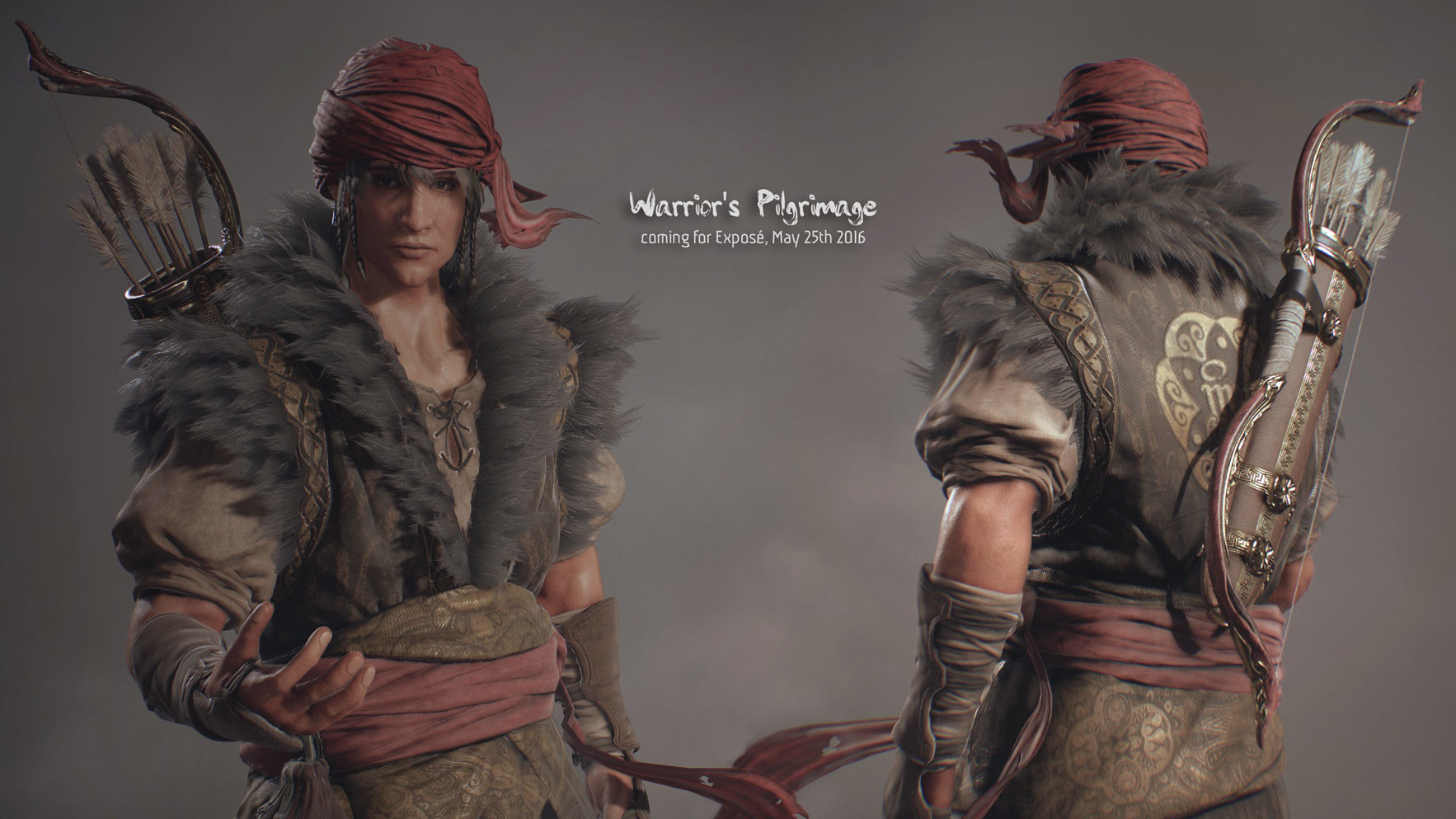 our Pipeline
team :
Arif Pribadi  
Audrey Wong